About Pier 21
Pier 21 is a waterfront entertainment and dining area located on Galveston's historic harbor in The Historic Strand Seaport Area. Pier 21 offers a variety of attractions, restaurants, and lodging at the pier's exclusive hotel and marina, Harbor House. Mitchell Historic Properties owns and preserves approximately one-fourth of the buildings in The Historic Strand Seaport Area including Pier 21. For leasing information, call (409) 763-5806.
Overlooking Galveston Harbor with window views of cruise ships and the famous Tall Ship Elissa, is the Harbor House, a harbor view hotel and nine-slip marina located at Galveston's Pier 21.
With 42 spacious rooms, the Harbor House is reminiscent of a quaint inn. The nautical-themed accommodations are finished with white washed oak furniture and pickled wood floors. All of the rooms, including three suites, feature a sitting area, refrigerator, microwave, and high-speed Internet access. The Harbor House also features nine boat slips conveniently located adjacent to the hotel for boaters staying overnight or visiting for the day. A complimentary Continental breakfast is provided daily in the second floor hospitality room featuring an assortment of muffins, pastries, and oatmeal as well as juices, and Starbuck's coffee and teas. Harbor House also enjoys room service from Olympia at Pier 21, an upscale Mediterranean grill located on the ground floor of the hotel.
Restaurants
Restaurants at Pier 21 offer views of Galveston's historic working harbor. While dining, visitors will often see cruise ships, harbor tours, shrimp boats, and tug boats hard at work as well as frequent dolphin and marine wildlife sightings.
Current dining options include Willie G's Seafood and Steaks, Olympia Grill at Pier 21, and Nonno Tony's World Kitchen. All of the restaurants offer indoor and outdoor dining.
Willie G's Seafood and Steaks – (409) 762-3030
Overlooking the Pier 21 marina with views of 1877 Tall Ship Elissa is Willie G's Seafood and Steaks. Their fresh fish specialties include Redfish Louisianne (blackened with crabmeat, crawfish and mushroom beurre blanc), Snapper Lafitte (blackened snapper topped with shrimp, crabmeat and avocado), and Grilled Salmon Ceretto. They are also known for their Stuffed Flounder filled with jumbo lump crabmeat.
Olympia Grill at Pier 21 – (409) 765-0021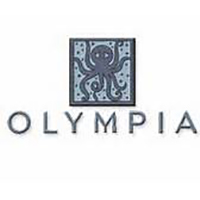 Olympia Grill at Pier 21 is an upscale Mediterranean restaurant overlooking Galveston harbor. This is the second location for the Kriticos brothers, Larry and Tikie, who have operated the popular Olympia Grill on Seawall Boulevard for several years. Olympia is known for its delicious Braised Lamb Shank, Pastitsio Greek Lasagna and Moussaka. The restaurant hosts a monthly Greek Night with belly dancers and live music.
Nonno Tony's World Kitchen – (409) 621-5100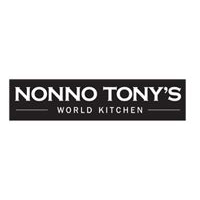 Galveston Restaurant Group is opening its newest dining concept, Nonno Tony's World Kitchen, at Pier 21 this fall. Offering Italian, Asian fusion, Creole and traditional American fare, Nono Tony's World Kitchen will serve from an open style kitchen and feature a steam kettle bar and brick ovens. An extensive beer and wine list will be offered in "Paulie's Bar."
Harbor Adventures
BayWatch Dolphin Tours — (832) 859-4557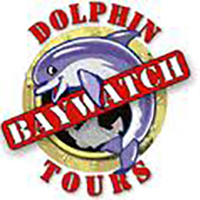 BayWatch Dolphin Tours is located on Pier 21 and only a short walk from the historic Strand District in Downtown Galveston. The 34-foot boat offers a covered interior and is considered a dolphin safe tour boat. Baywatch Tours offers daily 45-minute tours that allows guests to view the dolphins in their natural habitat during an informational tour of the harbor.
Harbor Tours aboard the Seagul II — (409)763-1877
Texas Seaport Museum's 50-foot twin-engine motor vessel, the Seagull II, is fast, stable, sheltered, and built specifically for harbor sight-seeing excursions and education. The boat is U.S. Coast Guard certified and her operators are fully licensed and knowledgeable about the history and lore of her home waters. An open upper deck affords a full panorama of water and sky.
Jet Boat Thrill Rides— (409) 276-6116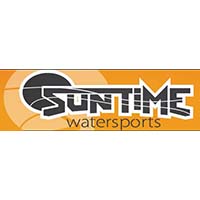 Sun Time Watersports provides an exhilarating Jet Boat thrill ride in the Texas sun and the chance to experience the "Hamilton Spin," a maneuver that rotates the boat 360° on its axis while throwing a wall of water into the air. Riders will also experience the thrill of sharp right angle turns and accelerated speeds that will result in the boat ride of a lifetime.
Tours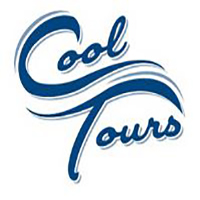 Cool Tours provides Galveston's only Hop-On Hop-Off sightseeing tours, private charters for special events, and shuttle services to Hobby Airport, Bush Intercontinental Airport, the Port of Galveston Cruise Terminal, and Island hotels.
Museums
Ocean Star Offshore Drilling Rig and Museum— (409) 766-7827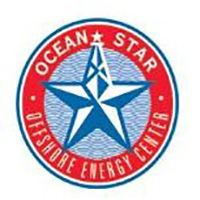 Visitors to the Ocean Star have the opportunity to explore an actual retired jack-up drilling rig. The museum features three floors of models and interactive displays illustrating the story of offshore oil and gas from seismic technology to exploration and production. Scale models of production platforms, actual drill bits and remotely-operated vehicles (ROVs) as well as videos and exhibits explain drilling, geology, seismic, well servicing and production.
Texas Seaport Museum/1877 Tall Ship Elissa — (409) 763-1877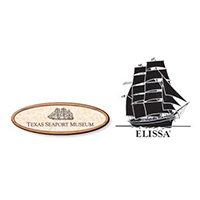 Located in the historic port of Galveston, the Texas Seaport Museum tells the story of a rich legacy of seaborne commerce and immigration. Visitors may look for ancestors on its computer database containing the names of more than 133,000 immigrants who entered the United States through Galveston, "'The Ellis Island of the West." The Texas Seaport Museum is also home to Galveston Harbor Tours which offers a one hour historic harbor and dolphin watch tour.
Theater
Pier 21 Theater — (409) 763-8808
Pier 21 Theater is a family friendly venue that offers three documentary films for history buffs and curious visitors alike. The movies highlight the major events of Galveston Island including the 1900 storm that ravaged the island and chronicles of Galveston's beloved pirate history.
For those interested in the 1900 story, The Great Storm, is a 27-minute documentary that tells the incredible story of the deadliest natural disaster in United States history through personal letters, photos and articles. The Great Storm is shown hourly and was directed by C. Grant Mitchell.
Pirate enthusiasts are sure to enjoy the 18-minute Pirate Island chronicles the adventures of the infamous Jean Laffite who called Galveston home for three years.Pirate Island is shown on the half hour and was directed by C. Grant Mitchell.
Fans of the hit television show, "Who Do You Think You Are" will enjoy Galveston – Gateway on the Gulf, a 56-minute PBS documentary on immigration. This film gives a history of Galveston as a port of entry for more than 133,000 immigrants and is shown at 10 a.m. and 4 p.m.
Pier 21 Theater is managed by the Galveston Historical Foundation and owned and operated by Mitchell Historic Properties. For more information, call (409) 763-8808.
Mosquito Fleet Berth
Located where Jean Lafitte's pirate ships (1815-21) and the Republic of Texas Navy (1836-40s) once sailed, the Galveston Mosquito Fleet now calls the historic dock at Pier 19 home. Galveston Wharves & Cotton Press Company chartered and built the early dock in 1854. Galveston Bay was a key point during the Civil War. In 1863, Confederate marine assaults around the bay freed the island of Federal occupation. During the roaring '20s, rum runners called the Pier home. Throughout the decades and the changing times, the Mosquito Fleet continued to dock at Pier 19 and enriched not only the city, but also the nation with a blend of Asian and European fishing customs.
To this day, the international custom of blessing the fishing fleet is an annual tradition in Galveston. The name Mosquito Fleet comes from the boats' insect-like profiles and the swarming resemblance the ships take on as they head out to open water. Made up of about 75 boats, the flotilla of ships leaves the harbor between midnight and dawn to shrimp or fish around the island, returning by sunset accompanied by flocks of sea birds hoping for an easy meal.
Pier 21 is a waterfront entertainment and dining area located on Galveston's historic harbor in The Historic Strand Seaport Area. Pier 21 offers restaurants, a variety of attractions, and Harbor House, the exclusive hotel and marina at Pier 21. Mitchell Historic Properties owns and preserves approximately one-fourth of the buildings in The Historic Strand Seaport Area, including Pier 21. For leasing information, call (409)763-5806